NEW YORK COLLECTION - Luxury Contemporary Life Style, Designed by Higold Design Team
New York also follows the architectural style, blending with all kinds of modern construction designs. One of the top luxury furniture collections in Higold.
With special arrangements of the side teak panels under the armrests, it looks more dynamic and iconic
The open design of the teak side panels allows a full airflow to give body more chances to breathe, and can be covered with extra pillows if feeling too cool.
The bold and generous structure creates a kind of solid and reliable feeling, which you will seldom find.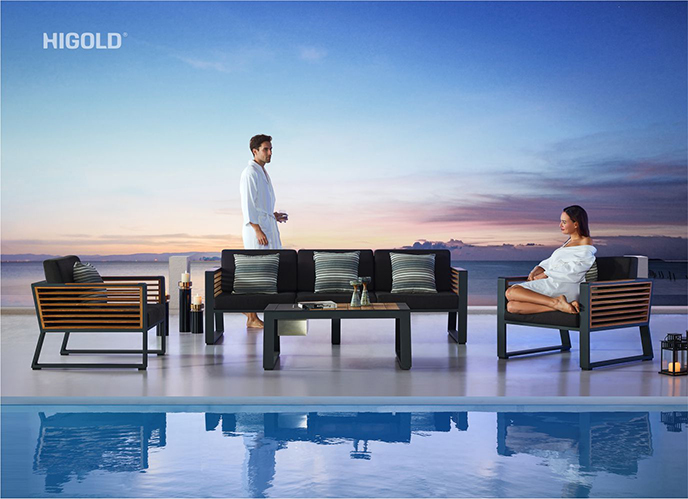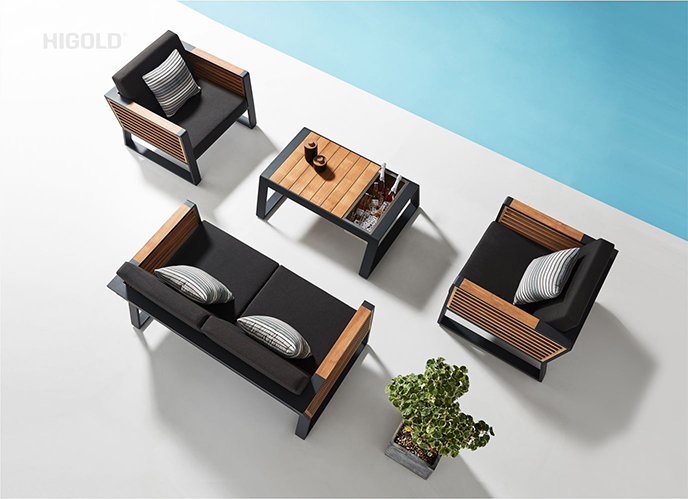 outdoor deep conversation set, Patio dining set(outdoor dining set for 4; 5 pieces outdoor dining set)