Onda Sectional Sofa Seating, Pininfarina Ferrari Luxury Italian Life style
Being conceived for the outdoor furniture, the Pininfarina design team took the inspiration from the dynamism, elegance and purity of the ocean waves, the empty space that is created when a wave is broken, resulting in to a hollow or tube wave (Onda in Italian). The heart of the collection is the structure, an aluminum band sustaining the cushions and becoming the iconic element of the whole Collection. Characterized by fluid lines - as the ones of the wave - the band beyond being an aesthetic element becomes also a functional element, a rigid armrest that can be used to lean objects. The choice of the materials come from the Pininfarina 360° design experience: the aluminum - coming from the car sector - for the structure, the fabrics - used in the yachts for its resistance - for the cushions. The collection is composed by patio sectional, and a outdoor coffee table which offers multiple options to consumers. "We have looked at the magic of nature to give life to Onda which is distinctive and, at the same time, able to be integrated in different environments. Technology and know-how coming from different sectors make it really unique" affirms Paolo Pininfarina, Pininfarina Chairman.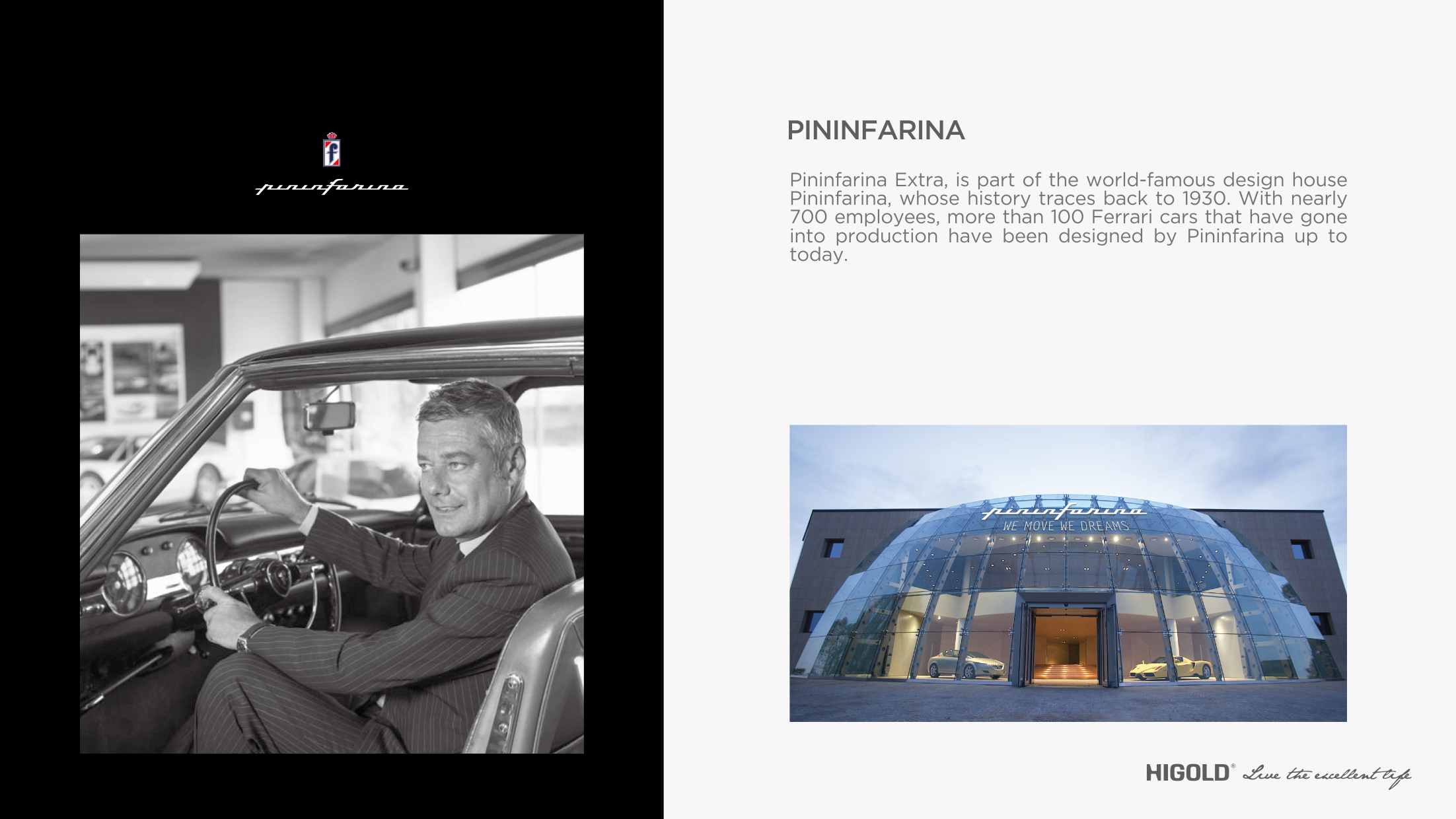 Inspired by car sector structure, emphasis and exposure of the internal heavy duty aluminum structure provides a sense of security to the user, it also creates a distinctive visual aesthetic.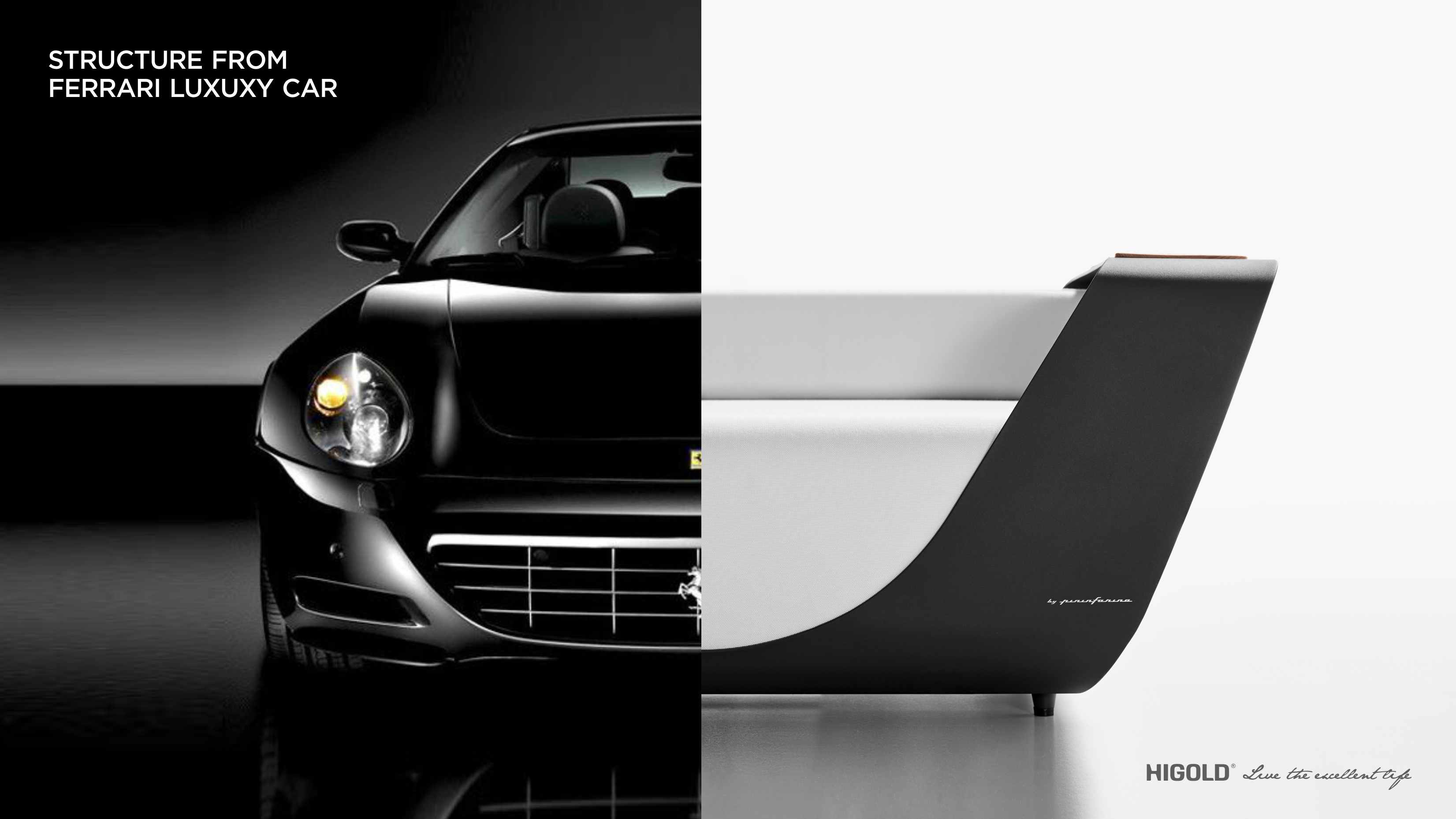 Top quality and environmental-friendly coating finish, teakwood and fabrics withhold the ability to withstand all kinds of outdoor conditions.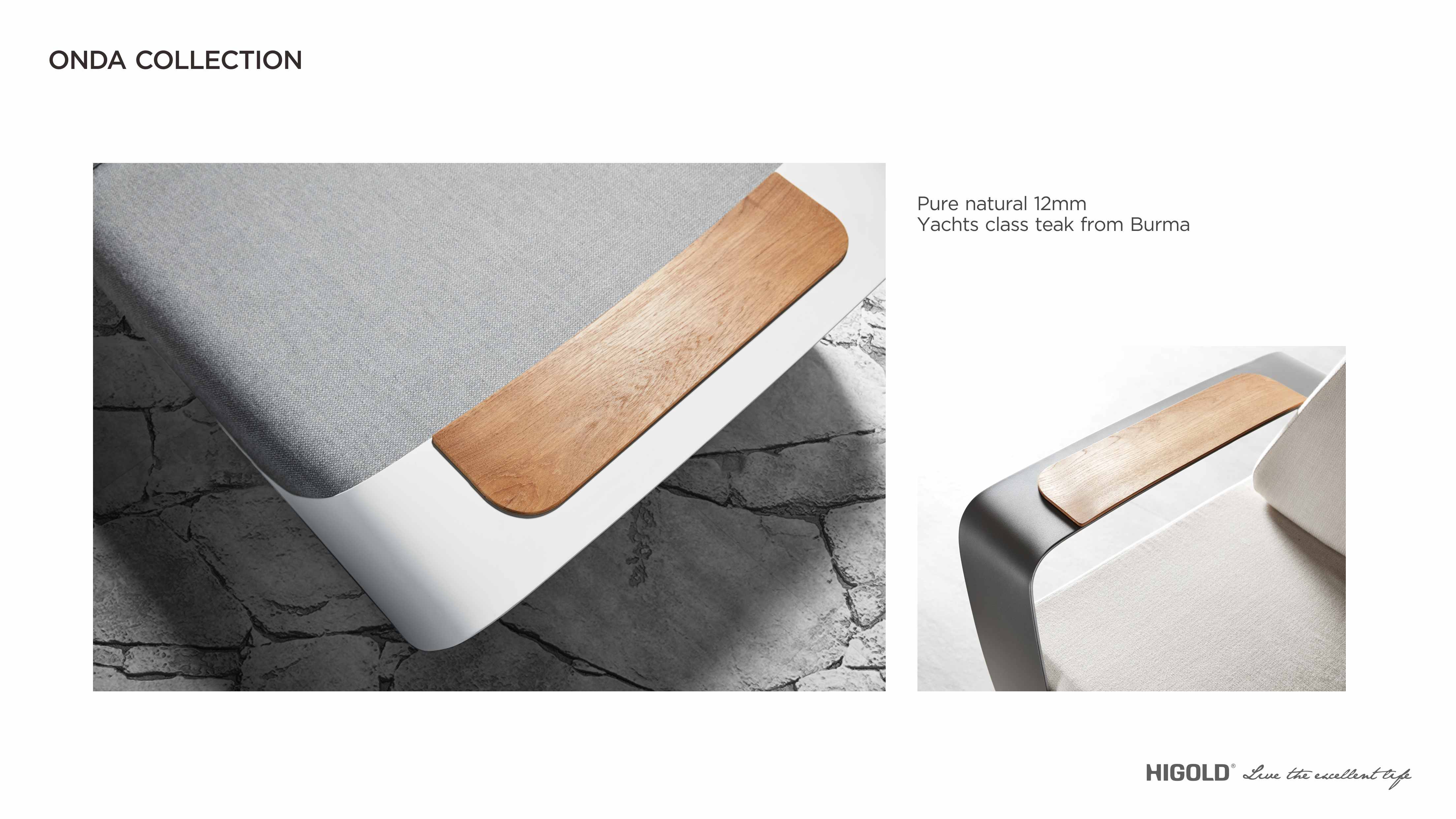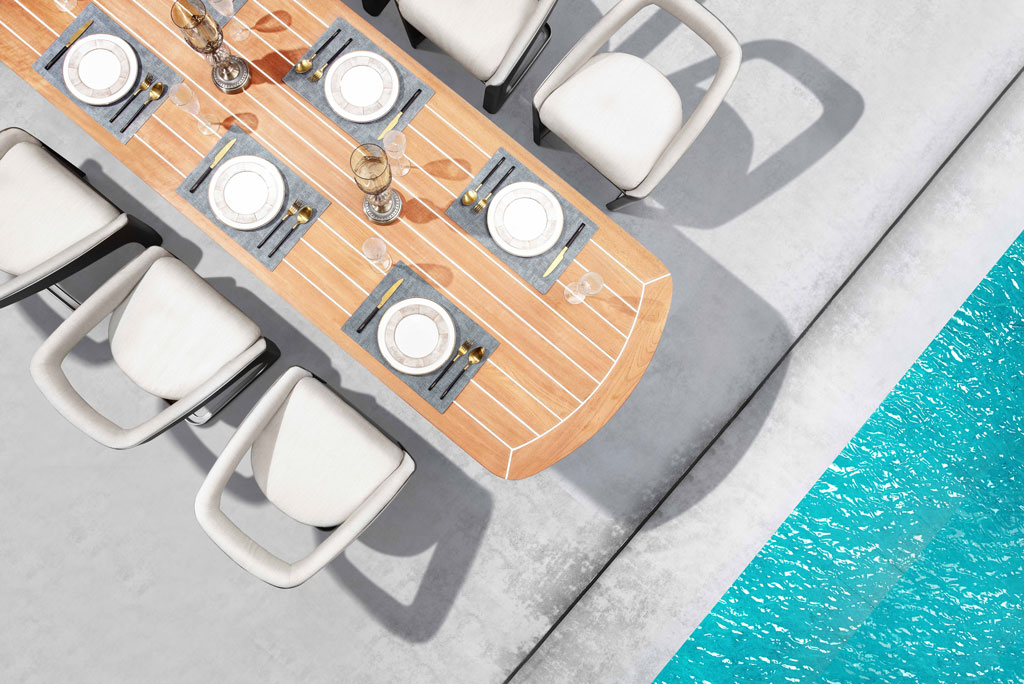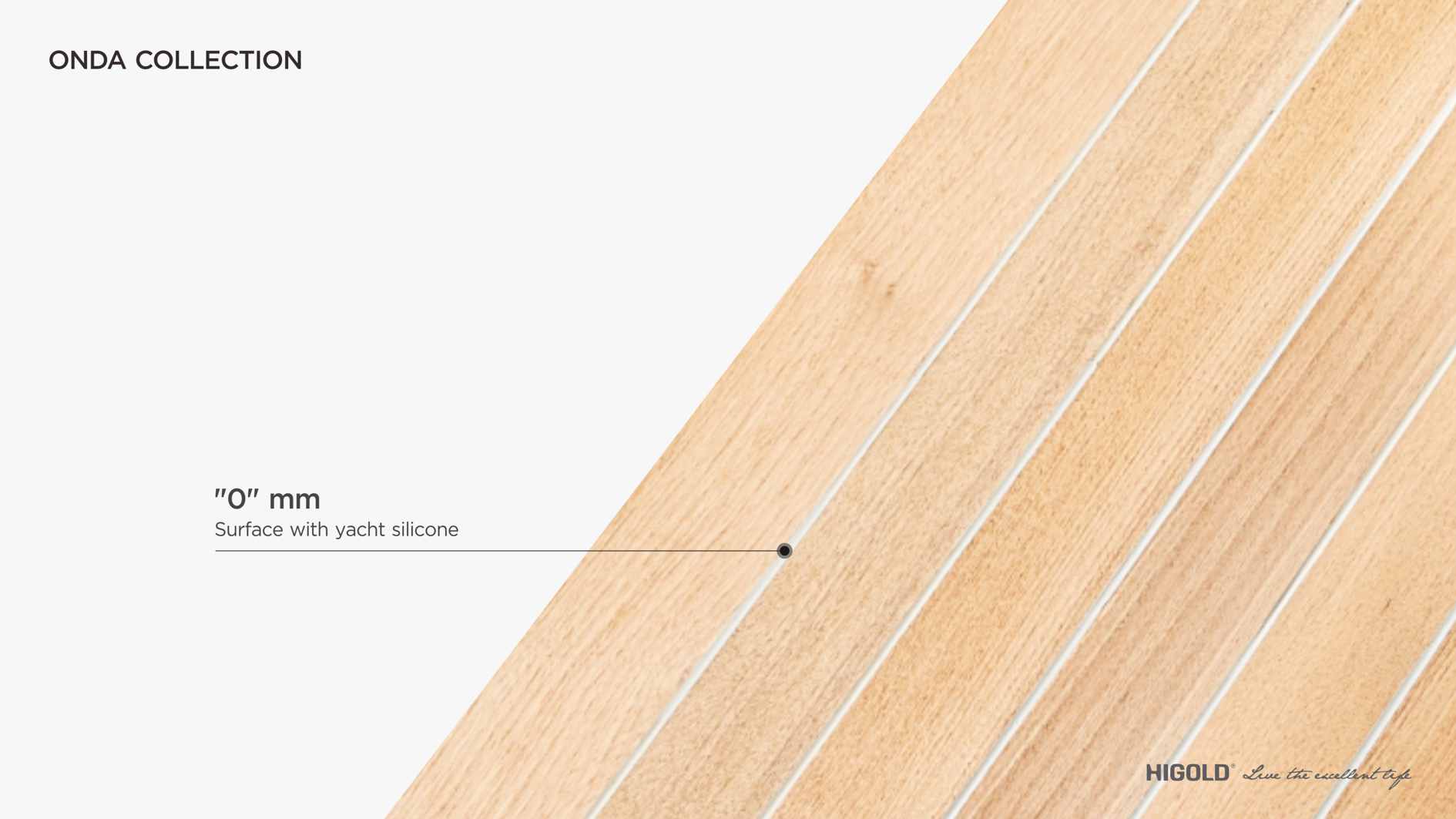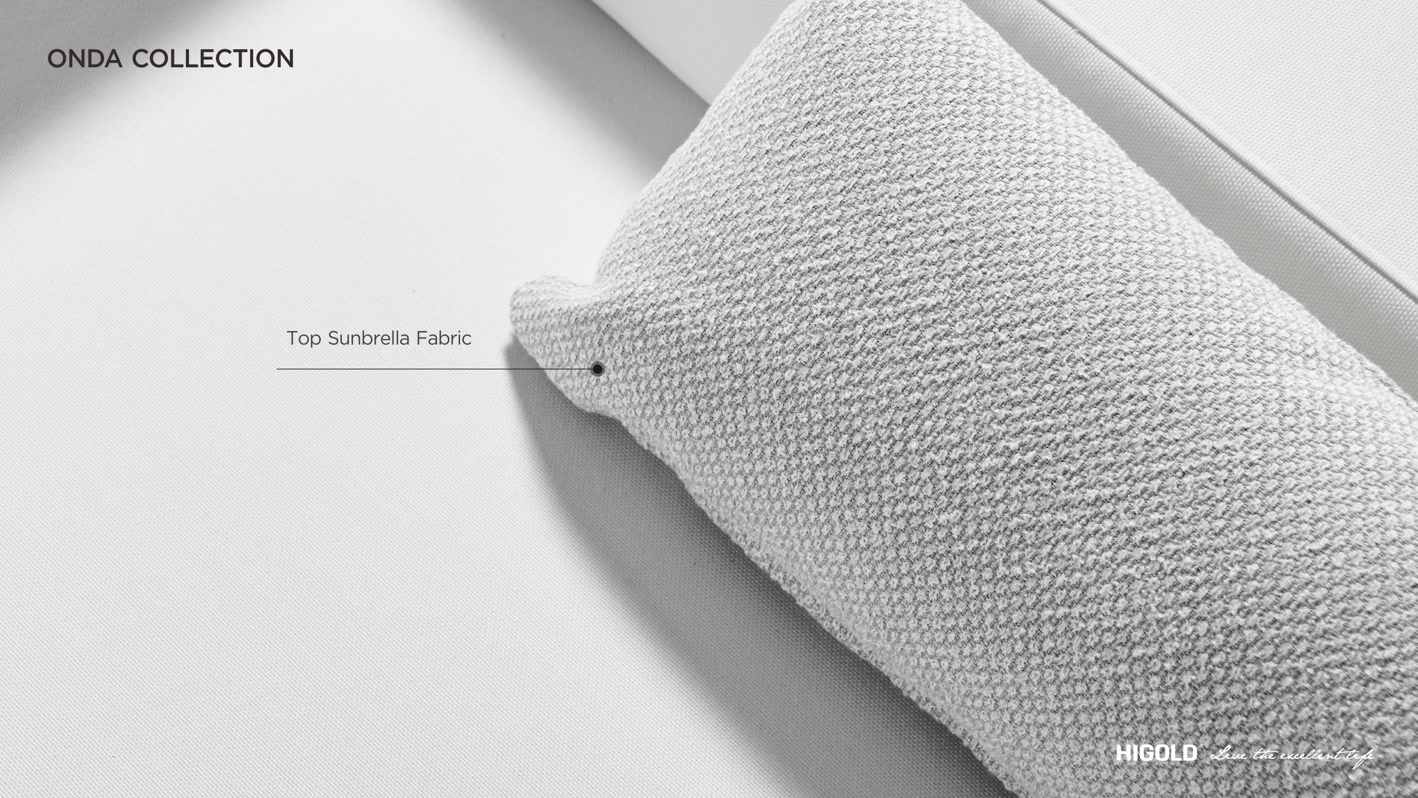 Sunbrella Fabric - Fadeless in 5 years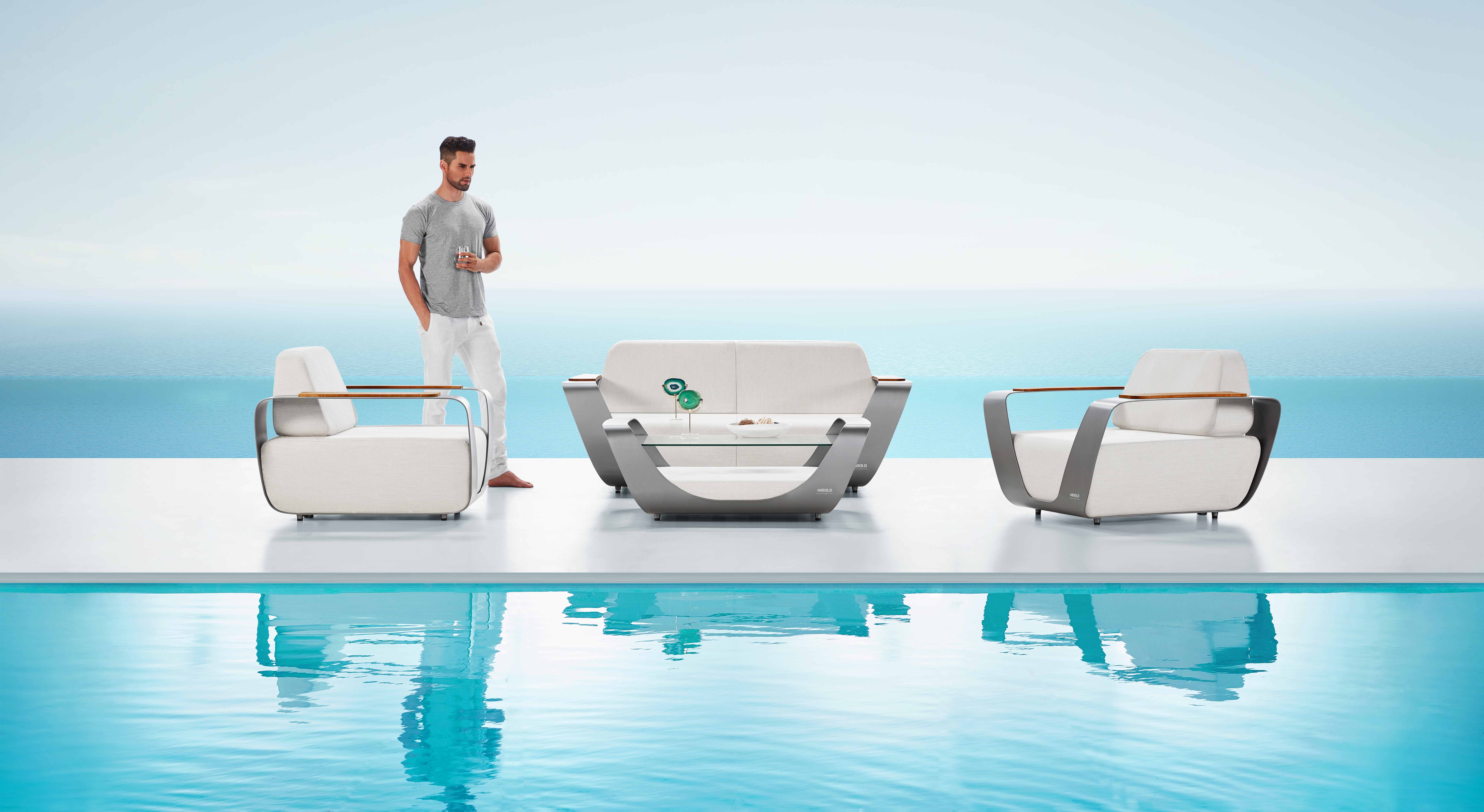 Onda - Outdoor Conversation set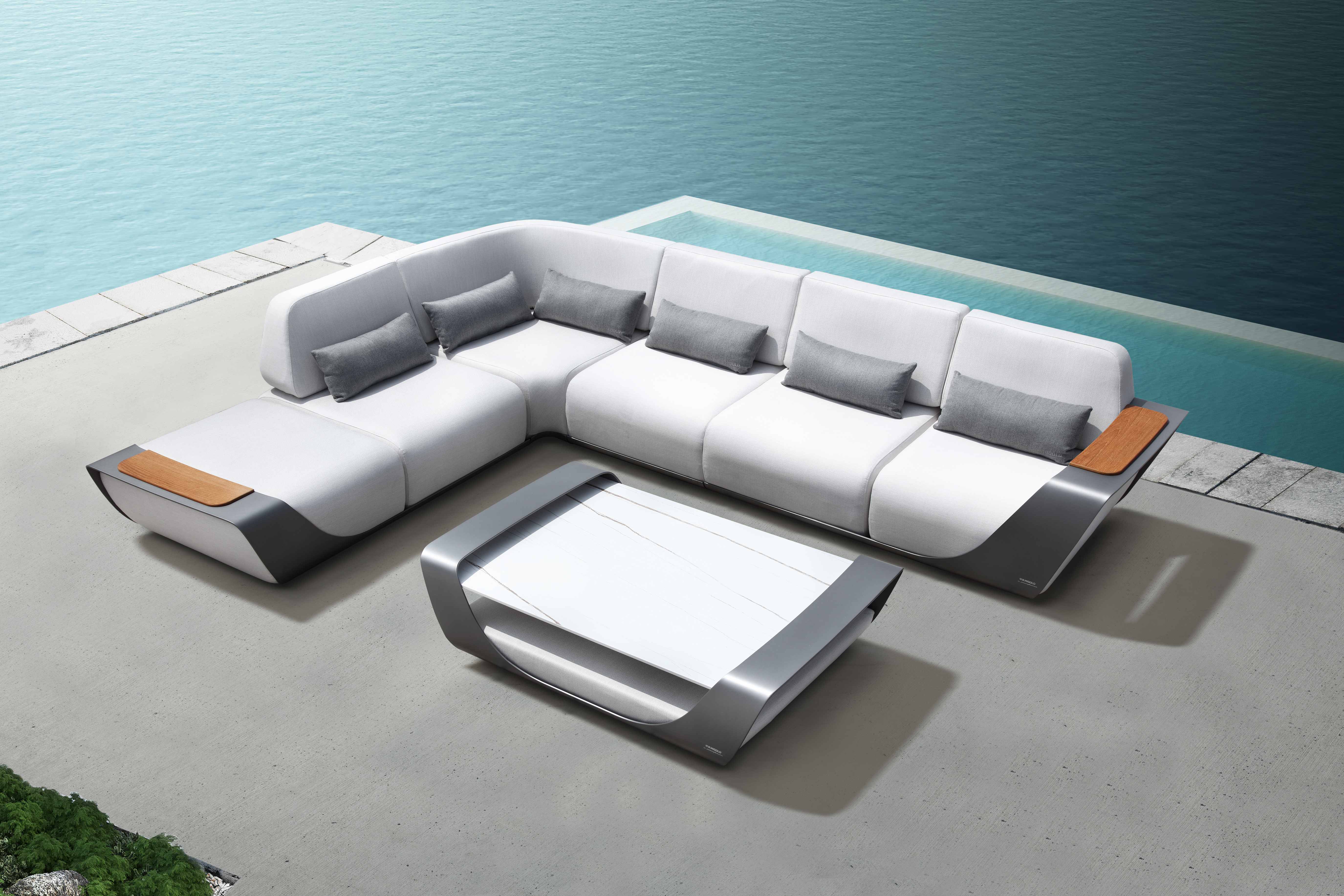 Onda Big lot of patio sectional sofa