On Sept.8th, 2021, China Import and Export Fair (Canton Fair) Committee released the winners of the 130th Canton Fair Design Awards (abbreviated as CF Awards). Higold ONDA outdoor Sun Lounger won the Gold Design Award. After the German IF design award in 2020, this is the second time for Onda sun lounger to win international designs awards. It is approved once again the strength of Higold in original designs.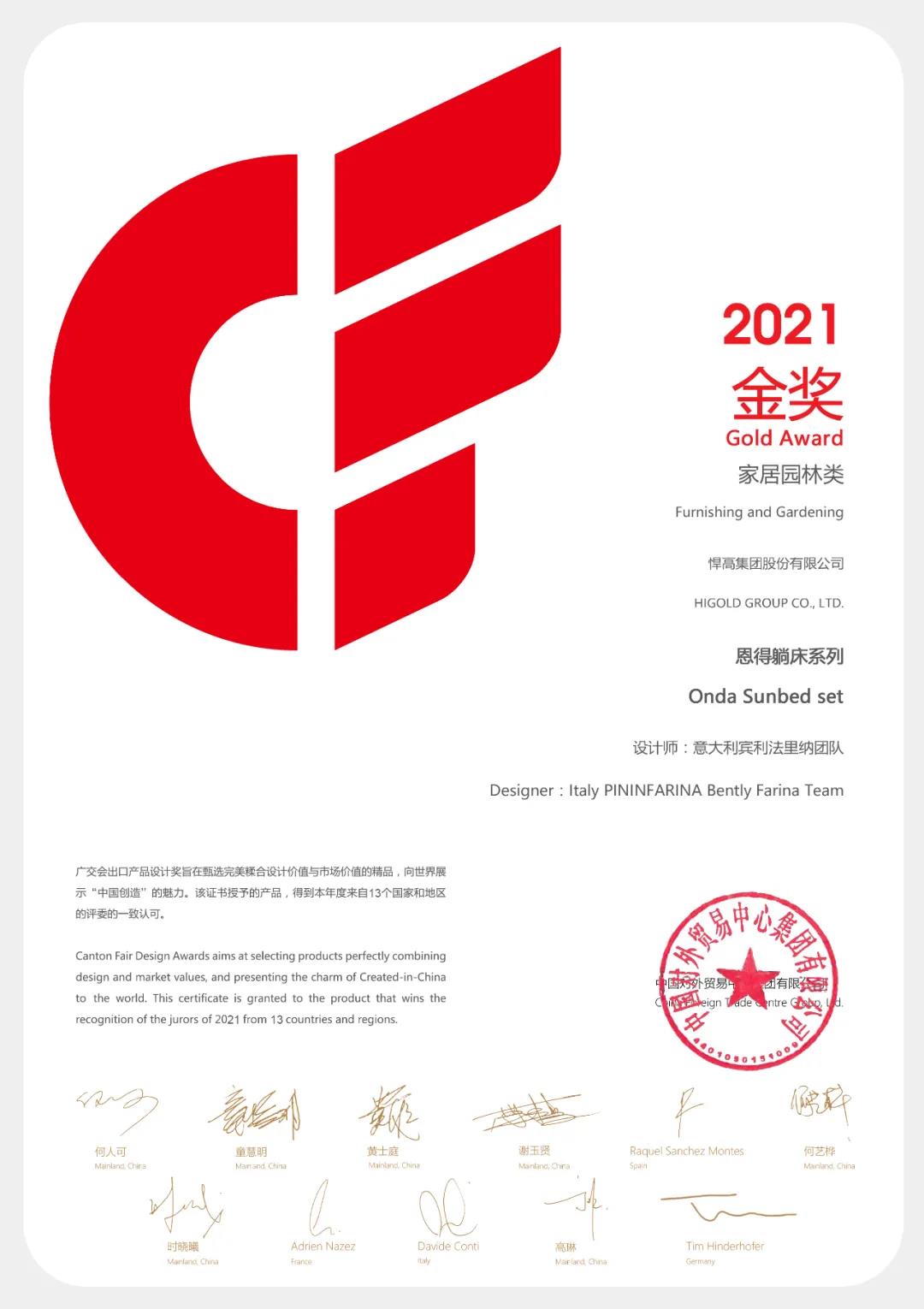 CF Award is well recognized as the most influential award in China's foreign trade. The award-winner products reflect the highest level of China's industrial designs. Innovation, functionality, aesthetic, sensibility, environmental protection and quality are one of the most significant criteria to evaluate the best designs.
The inspiration ONDA is from the dynamism, elegance and purity of the ocean waves, the empty space that is created when a wave is broken, resulting in to a hollow or tube wave (Onda in Italian). It implies the dynamic movements of life and indicates a positive attitude towards life. It is unique for taking strong vitality from nature, and integrating it into various environments, but also in incredible craftsmanship.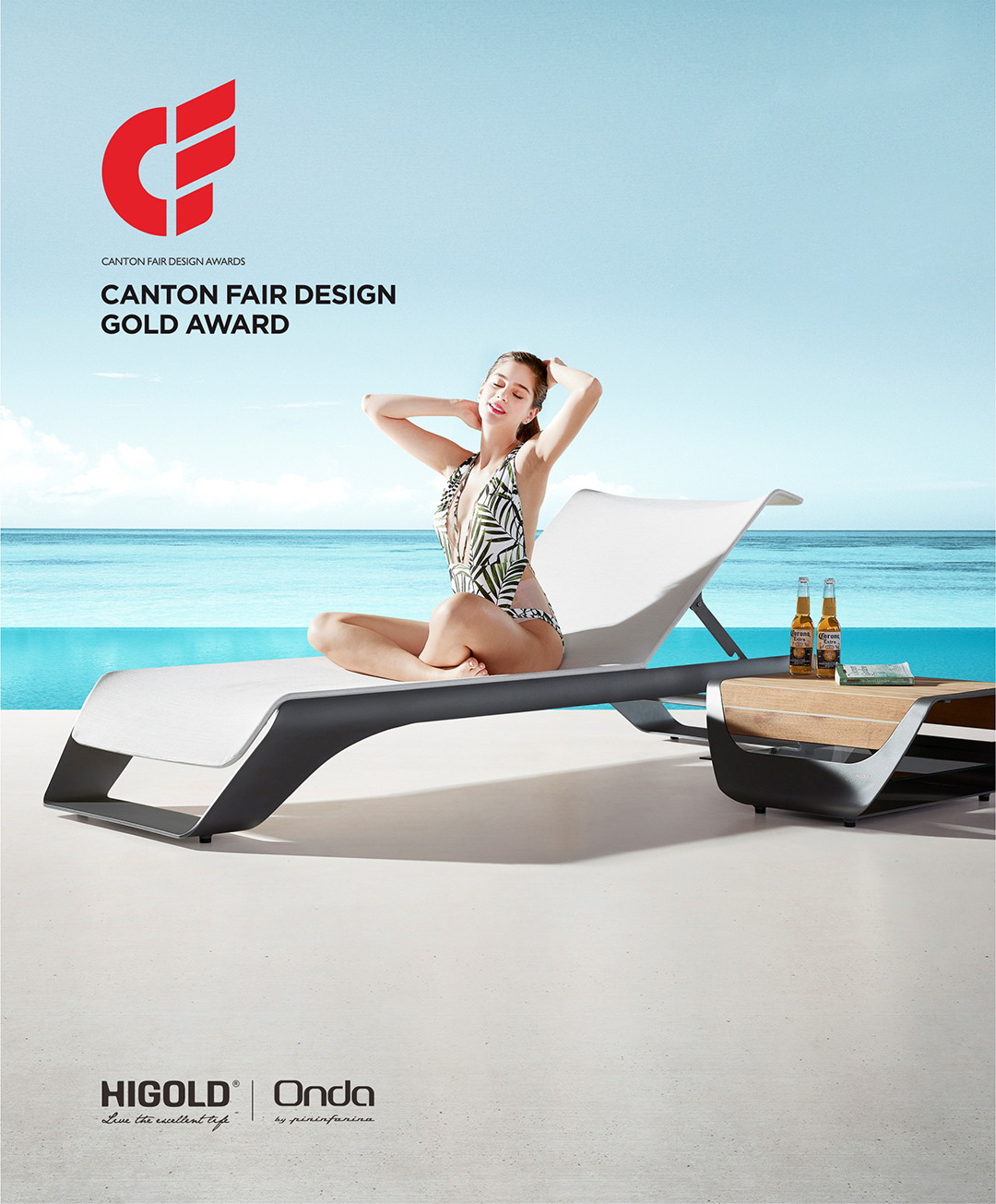 As one of the most luxury and fancy model in the furniture industry, Onda Sun Lounge is generous with elegance, simple but abundant, embracing a luxury sense. Wherever it is, like in a garden, nearby a swimming pool, a beach, or other outdoor scene, it always creates a wonderful landscape.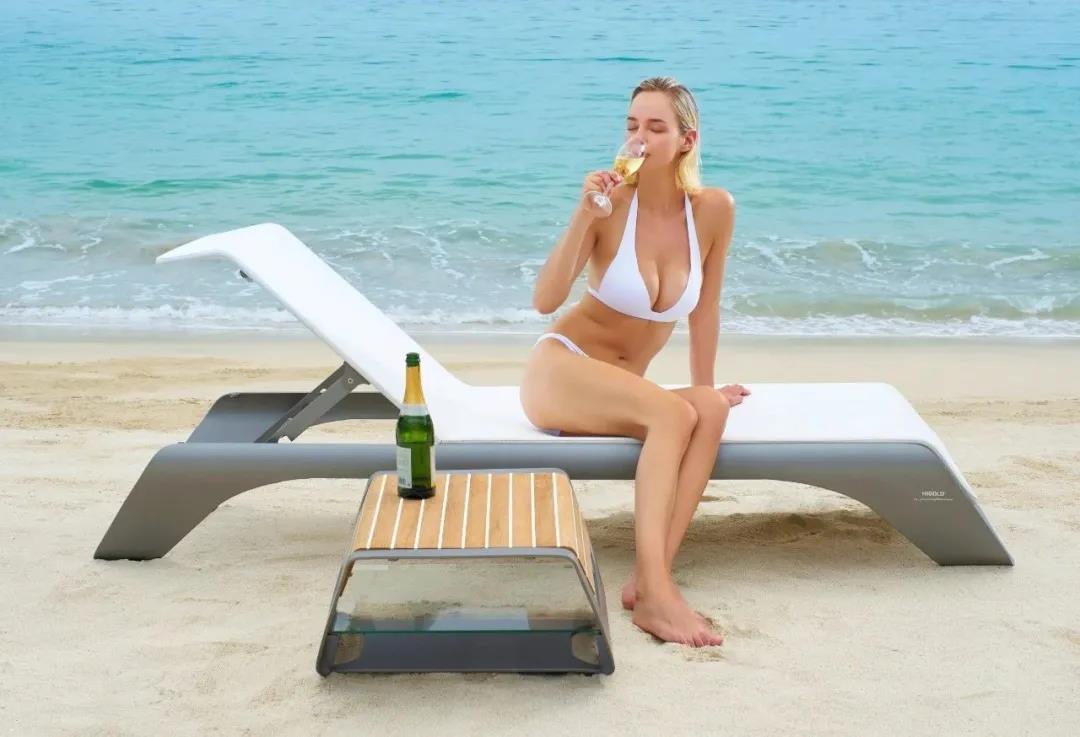 Inspired by racing car sector structure, designer put emphasis and exposure of the internal heavy solid aluminum structure, and this helps providing a feeling of safe, it also creates a distinctive visual aesthetic. Top quality and environmental-friendly coating finish with Tiger Powder and Batyline Eden textilene fabrics, extra soft, mildew proof and ultra-resistant, weather durable, and easy to clean, it can withstand all kinds of outdoor conditions. The back of the lounge can be adjusted at multiple angles to meet the needs of users.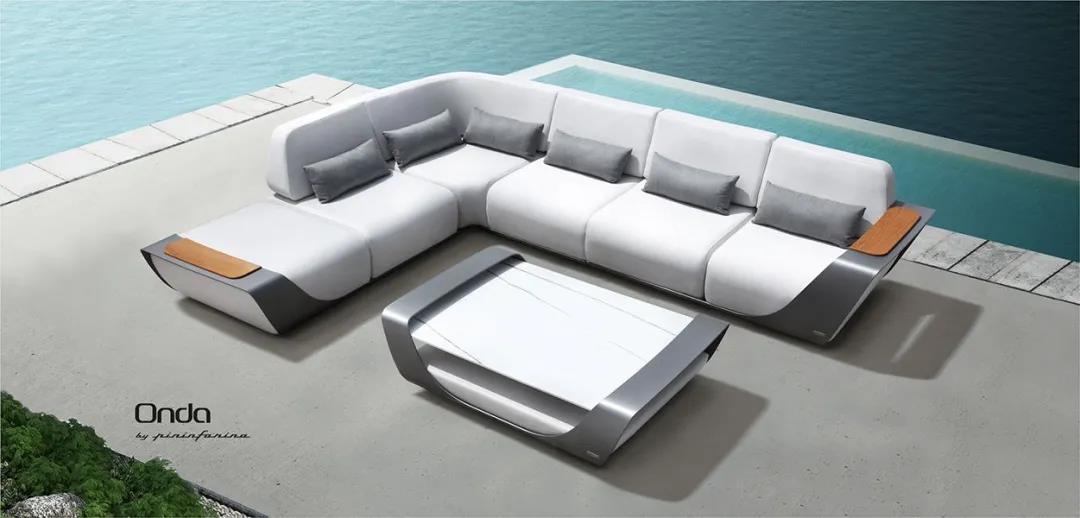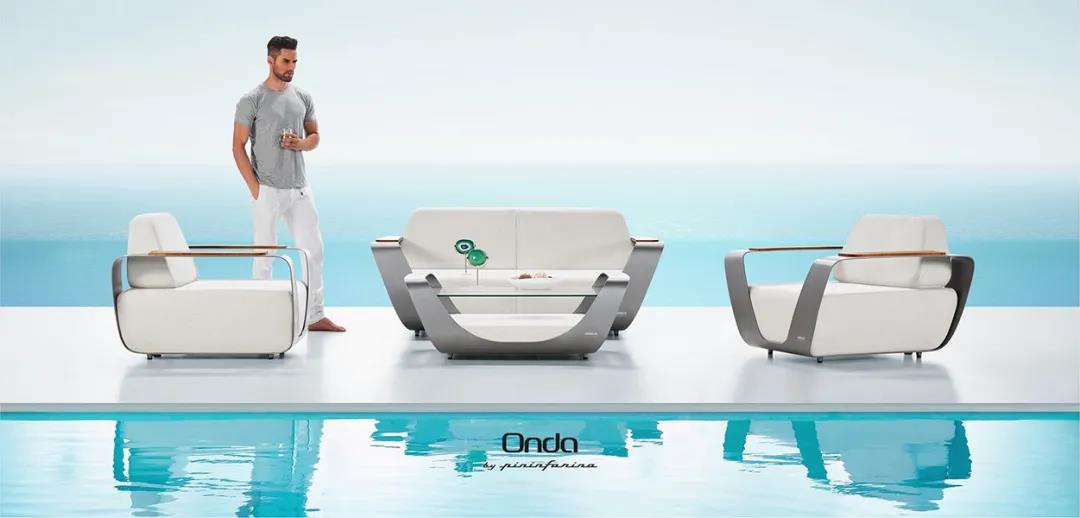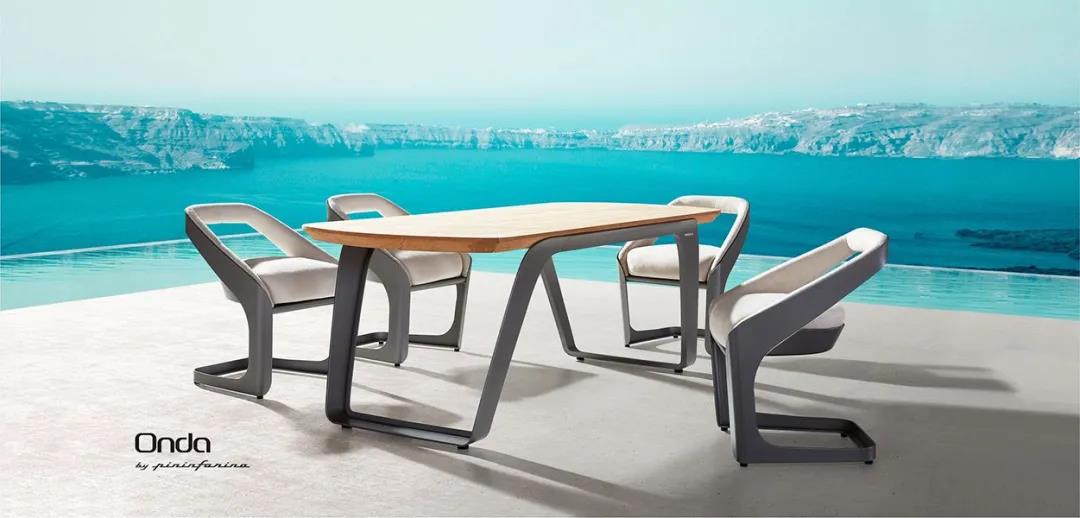 The ONDA collection is a combination of corner sofa, double sofa, single sofa, dining table,dining chairs, bar table and bar chairs. The collection has won several international awards, such as Red Star Award, Kapok Design Award and CF Design,etc. In the future, Higold will continue to strive for producing more and more innovative designs, and make more contributions to create an industry with made with intelligence, and with original designs in China.